Afte hot press machine installation finished, entering the process of connecting the motor of hydraulics with controlling cabinet, so this sections are very important:
1. First, let us to show you geelong brand micro computer controlling cabinet: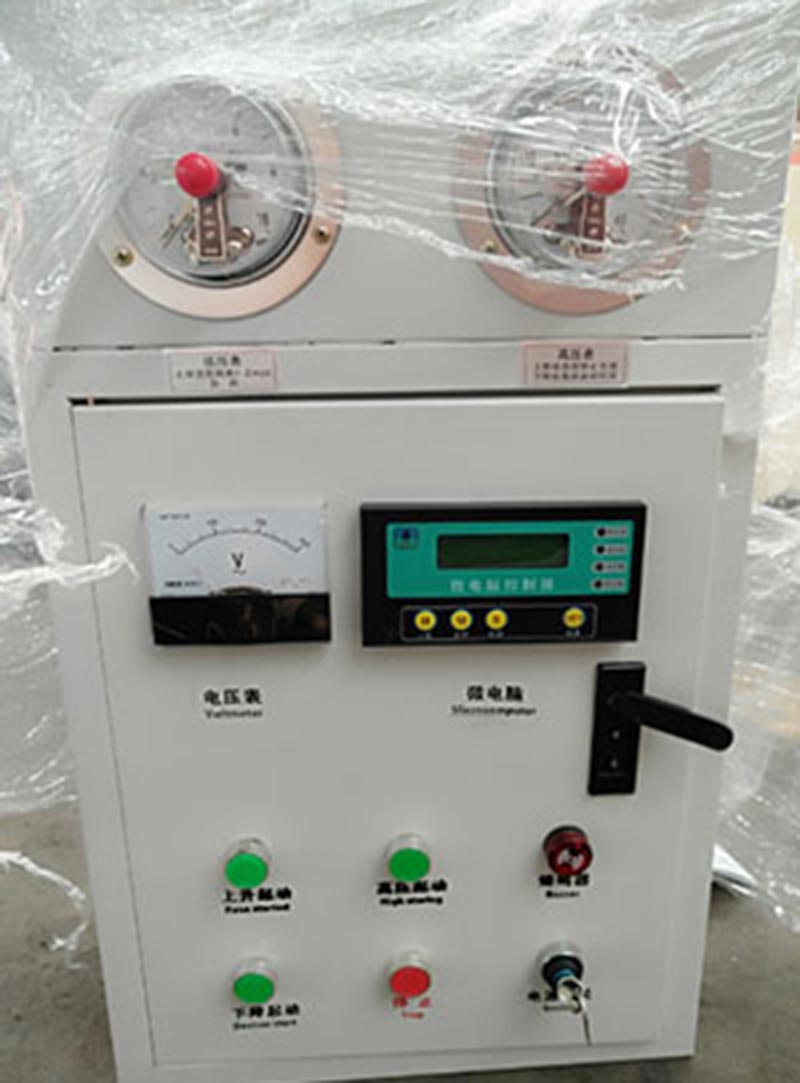 2. Please check some parts name and attentions for it.

3. Connecting the main power line supply and pump motor line.

4. Connecting the solenoid valve three cable lines with three key points inner controlling cabinet.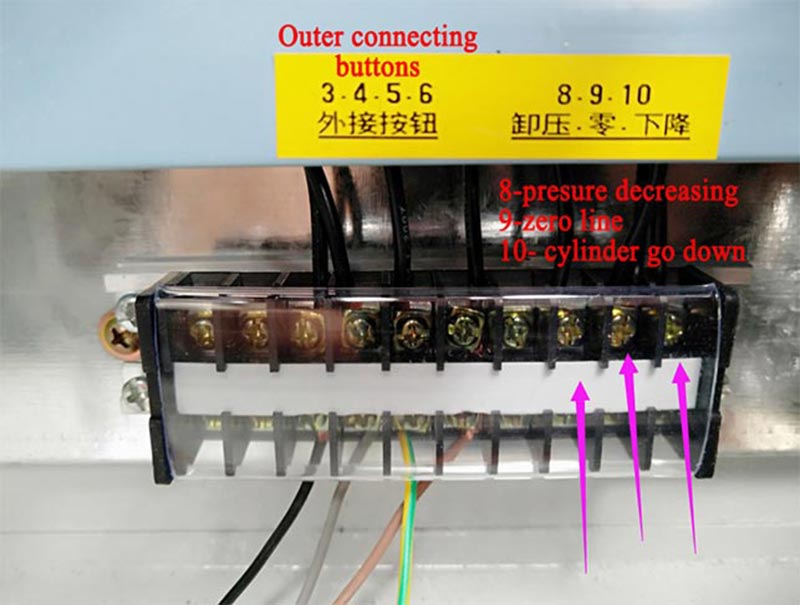 5. Convenient controller panel, u can set in the column of hot press machine, and this is very convenient to let worker operate the hot press machine, if any problems happened, also it will be more good press the EMERGENCY STOP to stop the machine immediately.
6. When you do the cable connecting between motors and contactors, must pay more attention in the motor running and pump running directions, if the motor running direction is in reversal direction, pump will not work properly.
Thanks for buying geelong brand hot press machine, when your machine come across any problems, welcome to contact with us, thank you!
If you have any questions please contact us technician person to get more details:
Whatsapp/mobile/wechat: +86 159 6334 7203 (Ms.Jessie)
Email: jessie@geelonggroup.com
Contacting website: