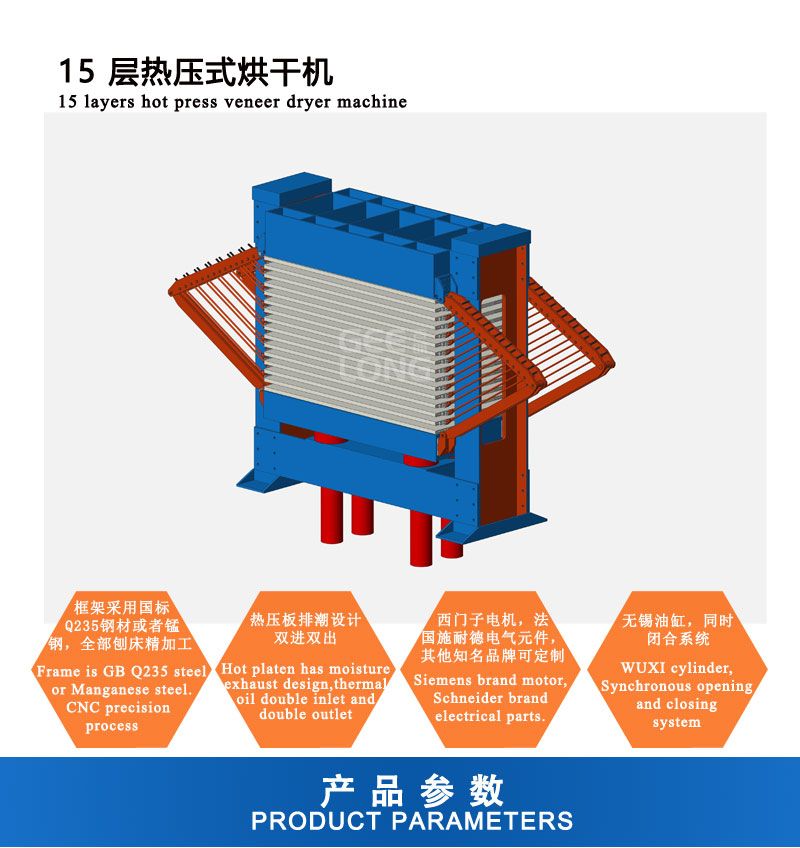 press veneer dryer machine is important wood veneer dryer machine.it uses solid hot platen to dry face veneer and core veneer by thermal oil or steam heating.
veneer after drying has good quality,its surface is very smooth and flatten.the drying capacity is 0.7-1CBM per hour calculated according to veneer moisture and thickness.
press veneer dryer machine has many models, please feel free to contact us , we recommend you suitable one.
below is 15 layers press veneer dryer machine specification:
| | |
| --- | --- |
| Model number | GLVP15 |
| Hydraulic pressure | 80T |
| Layer quantity | 15 layers |
| Hot platen thickness | 42mm |
| Hot platen | double inlet and double outlet |
| Machine power | 15kw |
| cylinder diameter | 100mm,WUXI |
| cylinder quantity | 4pcs |
| steel thickness | 25mm |
| opening distance of hot platen | 50mm |
| Overall dimension | 3700*2700*2000(mm) |
| Weight | About 1500kgs |